Yesterday on January 19, 2015, people all over America celebrated Martin Luther King, Jr. Day! It is important to know why this holiday is celebrated to understand American history and culture.
Dr. Martin Luther King, Jr. is the most iconic figure in the modern American Civil Rights Movement. Under his leadership from December, 1955 until April 4, 1968, African Americans in the US achieved genuine progress toward racial equality. For his work in civil rights Dr. King is widely regarded as America's preeminent advocate of nonviolent resistance and one of the greatest leaders in the world.
Dr. King's legacy is apparent in the success of the American Civil Rights Movement. Dr. King, drawing inspiration from King's Christian faith and the peaceful teachings of Mahatma Ghandi, made significant advancements towards equality in the United States. He also went on to lead similar campaigns against poverty and international conflict, always upholding the principle that men and women everywhere are equal.
Dr. King is famous for his orations and writings as well. His "I Have a Dream" speech, his Nobel Peace Prize lecture, and the "Letter from a Birmingham Jail" are among the most revered orations and writings in the English language. Dr. King's thirteen years in nonviolent leadership ended abruptly on April 4th, 1968, when he was assassinated in Memphis, Tennessee. Later, in 1968, Dr. King's wife Mrs. Coretta Scott King founded the Martin Luther King Jr. Center for Nonviolent Social Change, which she dedicated as a living memorial to her husband.
Want to learn more about Dr. King? Watch the film Selma, by Director Ava DuVernay. Selma tells the story of Dr. King's march from the city of Selma, Alabama to the state's capital Montgomery which resulted in President Lyndon Johnson signing the Voting Rights Act of 1965. The film was released December 25, 2014 and draws inspiration and dramatic power from the life and death of Dr. Martin Luther King, Jr., and the ideals that he embodies. The film is a testament to Dr. King's extraordinary life and the United States' history.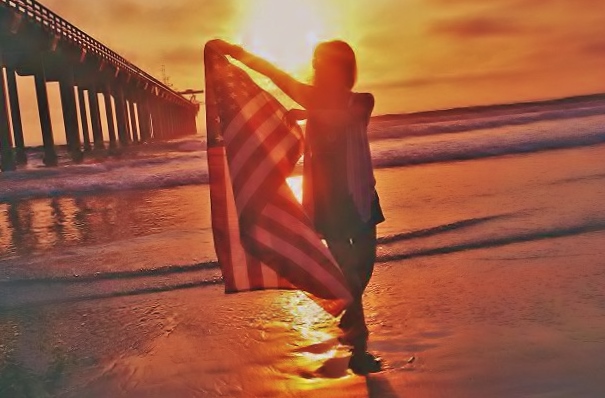 Find out more about learning English courses at EC San Diego!
Comments
comments