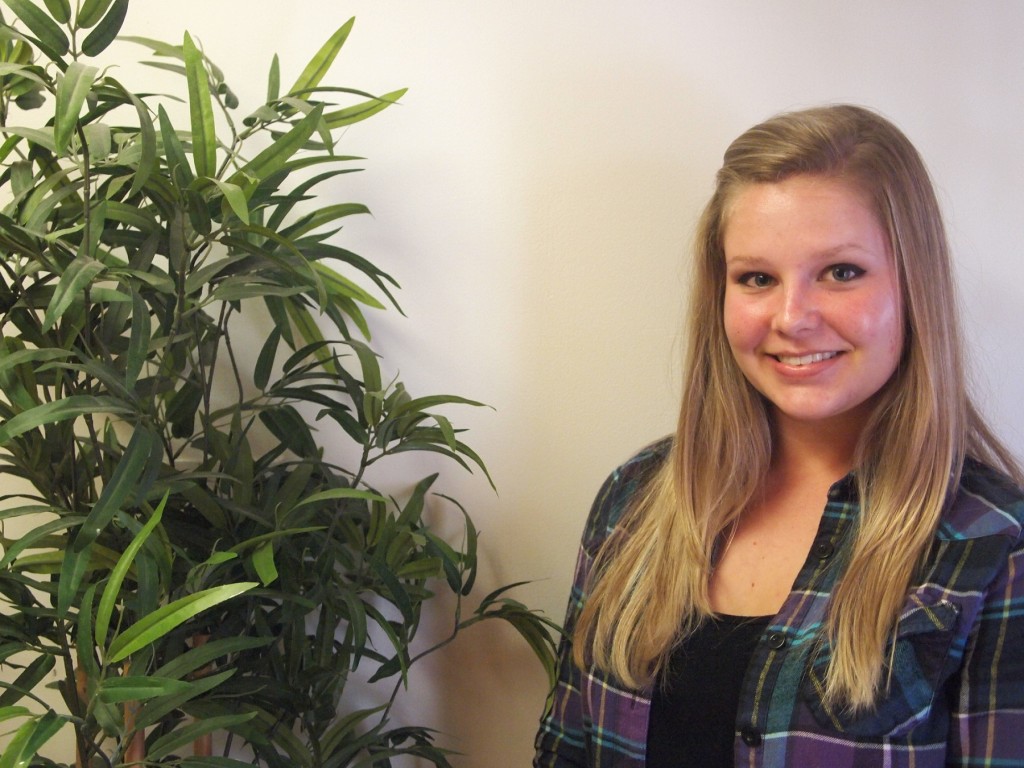 Lauren worked as a summer intern at EC last year and we are excited to have her back full time as a Student Services Coordinator!

How did you decide to work at EC?
I came to EC because I am interested in traveling and studying different cultures.
Where are you from?
I am born and raised in San Diego California.
What countries have you visited?
Germany, Switzerland, Italy, Austria, France, Tanzania!
What do you like to do when you're not working?
I like to hang out with friends at the beach and try new foods.
What's your favorite place to eat in San Diego?
Roberto's taco shop!
What advice can you give to students who are thinking of coming to San Diego?
Become friends with locals because they can show you all the cool things to do! Don't expect it to always be sunny! Bring clothes for all types of weather!
Have you ever studied another language?
Yes, I went to German school when I was younger! I also studied Spanish and French!
What's the most difficult thing about learning another language?
Being able to speak confidently! I would always doubt myself, so my best advice to students would be to be confident and to always ask for help.
What do you like about working at EC so far?
Meeting all the cool new people from all over the world and hearing different accents every day!
Where do you see yourself in 5 years?
I see myself graduating college with a degree in nursing and traveling the world to visit all the new friends I am making here at EC!
If you could go anywhere in the world, where would it be and why?
I would go to Morocco because it's a very exotic place, and I have always wanted to immerse myself in the culture.
For more information on learning ESL in San Diego!
Comments
comments