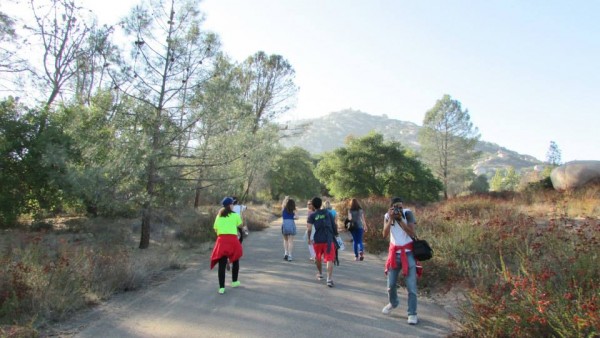 San Diego is an outdoor city. Due to the amazing year-round weather San Diego natives and visitors can walk, run, jog, bicycle, hike and swim every day (without setting foot in a gym!). Part of learning ESL in San Diego is taking part in being "outdoorsy" – in other words, students can spend weekdays and weekends taking in the beauty of this amazing city, our amazing coastline and incredible mountain areas!
Below are three of our favorite hiking spots that are accessible to the public for free:
Cowles Mountain – Free
Cowles Mountain features the best views of San Diego, while sunrises and sunsets from the top are hard to beat. For visitors and locals this is a perfect introduction to San Diego hiking. Best way to gain access to the park is via car.
Iron Mountain – Free
Iron Mountain's summit receives only slightly less visitation than Cowles Mountain, although some might argue that its rewards are more impressive. Iron Mountain features expansive views of the western half of the county from the coast to the Cuyamaca Mountains. Best way to gain access to the park is via car.
Lake Hodges – Free
Lake Hodges is a highlight of the county's hiking trails. The Lake is a large reservoir that sits within the scenic Del Dios Gorge, and the area hosts a number of significant cultural sites of the native Kumeyaay people. Adventurous hikers can also try nearby Bernardo Mountain for it incredible views.
Comments
comments