"Dear Karl,
We really enjoyed our trip by train  –  thanks for your tips.  Now we're in Denver, and we're gonna visit several parks.
BTW, thanks for everything you gave to us.
Your 2 Swiss students,
Marie and Manouk"
These are the rewards students at EC San Francisco can get from sharing their English study with other students from around the world, and the rewards we EC teachers get in knowing that we have helped students grow, fulfill dreams, and develop friendships.
Marie and Manouk, although both Swiss, had never met before they came to our FCE (Cambridge exam prep) class.  Not only did they brighten up the class, they took to each other right away  –  enough to want to explore the American West together after taking (and passing) the exam.
I suggested, since it was the heart of winter, that they might enjoy taking Amtrak towards Chicago (or at least as far as Denver, Colorado), and they decided to cross the Sierras from San Francisco to Salt Lake City (as you can see, they did), and then rent a car.  They totally enjoyed the experience.
San Francisco is at one end of one of the great rail journeys in the U.S. (SF to Chicago  –  crossing 2 mountain ranges), and in the middle of the equally impressive LA to Seattle route.  These 2 rank in the top 3 for scenic beauty.
Years ago, my wife and I went from S.F. to New York by train, and shared the first 2 1/2 days with a group of German tourists.  They said that they had flown from NY City to San Francisco, were on their way home, and decided to the rest of the country instead of just fly over it.  Despite having traveled on trains in Switzerland, Germany (of course), and France, they were impressed by the scenic beauty of the trip, and pleased with the opportunity to travel worry-free, and in comfort.  So, whether you are a visiting executive, or just an adult student seeking to improve your English skills by studying at EC San Francisco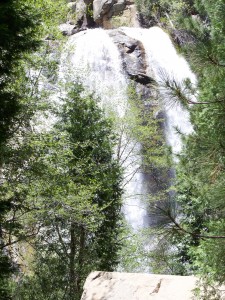 , you should consider seeing more of this lovely country, possibly even by train.
Comments
comments