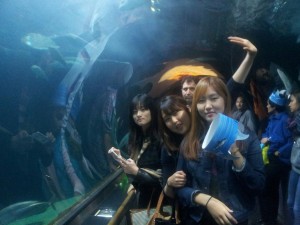 I went to Aquarium of the Bay with some EC students last weekend! The aquarium is located at Fishman's wharf, one of the most popular destinations. However, since it's hided in the shadow of "City's Walkable Waterfront", I didn't even notice it's there until this time!
When we got inside the aquarium and found we were surrounded by water, we were about to yell out. All the visitors walked through a glass tube. When sharks and other marine animals swum above our heads and besides us, I felt like I was diving into the deep ocean. Jellyfish were my favorite. I swear I could watch them for days. The octopus, the otters and the snakes also took my breath away.
What the most incredible experience I want to share with you is touching those lovely marine animals with our fingers! Guess who is the most popular star amount them: the sea star baby!
I love marine animals. They are so adorable and amazing! It was a pretty perfect trip. We all had a really good time!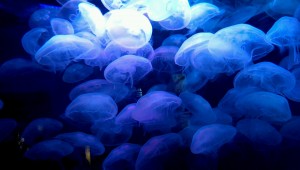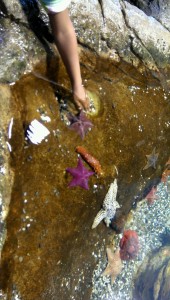 Comments
comments