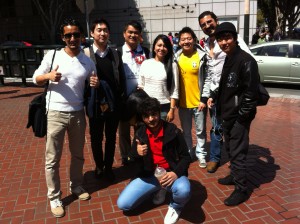 Hi ECSF students and readers,
I'm sure many of you are taking advantage of all the great social activities that can be done in our San Francisco. For those of you who are looking for an authentically San Francisco experience, the Folsom Street Fair is this weekend. If street fairs are not your scene, you may want to continue your academic endeavors. If that is the case, there is no better place to go in SF than the main branch of the public library at Civic Center.
The main branch of the San Francisco public library is conveniently located at the Civic Center in the heart of the City, so it is easily accessible by public transportation from pretty much anywhere. This is the best public library I have ever visited and it offers residents and visitors alike many great resources and services.
For anyone looking for a quiet place to study with free Internet access and a vast array of books, magazines, and much more, this is the place for you. Every class outing I've taken to this library has been an informative and enjoyable experience. ECSF students can find much more than just books and archives, though, as the library often hosts Q&A events by authors and historical exhibits relating to California's past.
My favorite feature, though, are the archives on the top floor of the building. These archives offer everyone the chance to interact with history at its finest in an unfiltered setting. The many great treasures available for viewing make for great source materials for students working on research projects or those who just want a greater connection to San Francisco's amazing past.
Until next time,
Teacher Tim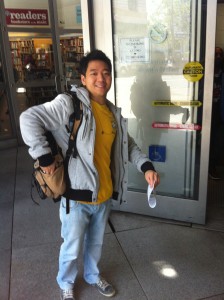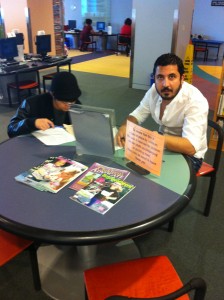 Comments
comments