This week the writing class had the option of choosing one of three topics for their blog posts. With the three day weekend coming up, there is a lot of opportunity to explore. Here were their options:
1) What to do with a three day weekend in the SF Bay Area
2) Cool things to see outside of San Francisco (and how to get there!)
3) The most interesting thing you have seen in SF that is not something that is easy to find, or very common for tourists to see.
Read on to see what you can learn from our students about the best way to spend your free time in the lovely Bay Area!
1) Gabriela
San Francisco is a city where people are not able to be boring, and in a three day weekend you can have so much fun.  I have chosen three things to do in my last weekend in this amazing city.
–          First day – Sandcastle contest on Ocean Beach: Northern California's largest sandcastle building event , is a spirited competition between teams of architects, engineers, contractors, designers and local elementary school students. It's a different activity to do in SFO Bay area , people can go there, see how they build the sand castles,  having a relax time at beach and at the end of the day just watching the beautiful sunset.
–          Second Day- Napa Valley: One of the most important things that you have to do when you visit San Francisco is going to Napa Valley to visit the most important vineyards of California and to taste some of the most delicious wines in the world, enjoying breathtaking and romantic views.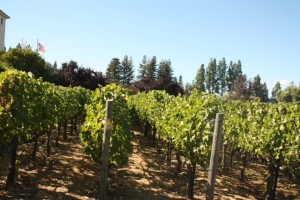 If you want to go there by the most american way you can rent a Mustang, it will be fun!
–          Third day – Silicon Valley: I'm addicted to electronical devices, so I can't leave SFO without going to this place. It is located in  the southern region of the San Francisco Bay Area, and It is the  home of many of the world's largest technology corporations like Apple, Facebook, Google, eBay etc, so it will be funny taking too many pictures in front of them. After that,  if you are shopaholic you can find an outlet and buy the cheapest gifts to take to your family.
2) Inhee
I would like to recommend a place which is outside of San Francisco "Napa Valley". Actually I haven't  gone there yet, but I am going to go Napa Valley before I leave San Francisco. So I'd like to share some information that I searched about Napa Valley with someone who planning to go there. "Napa Valley" is famous for wineries. There are lots of wineries like  Robert Mondavi, Silver Oak and Viansa.
There are two ways to get there.  First one is winery tour through the travel agency. You can visit over three wineries and there is include lunch and testing glasses of wine. Because there are lots of agency, you can choose whatever you want. It is start to only $80 per person.  Second, If you have a international driver license I recommend renting a car. It is more efficient way to get there. Because you can travel more freely and it's more memorable in your mind.
I hope this information will be helpful for your travel. Have a nice trip!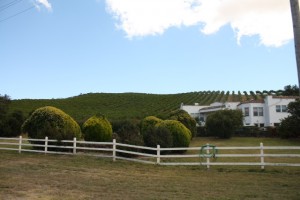 3) Ana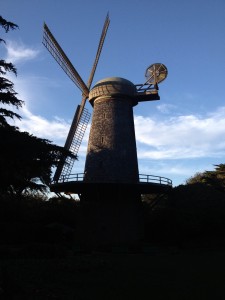 Yesterday I found a beautiful place in San Francisco. It`s called The Dutch Windmill. It`s located in the North part of Golden Gate Park. This place is not very common for tourists to see but it`s a wonderful place to stay and take a lot of pictures. There is a garden there with a lot of tulips decorating the area around the Windmill. You can rent a bike in Golden Gate Park to go, it`s about 14 dollars per hour or you can take Muni number 5 in Powell Station.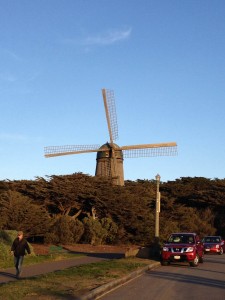 4) Waranya
The most interesting things you should visit in San Francisco that is "Treasure Island". There is a small artificial island between Oakland and San Francisco and beside Yerba Buena Island. There is a good city , very clean and safety. There has the best view of San Francisco city and the Treasure island Marina. Fortunately, only a few people know about it. When you visit there on day time or night time, there are different feelings. Every Saturday, there has a small market. You can get there for 2$ by the bus no. 108. Anyway, you will be impressed and want to visit again!
5) Kosuke
Three day weekend in the SF Bay Area!
9/11/2013 Planing
I will go to sky-diving with my classmate. So we will go to … well … , Where will we go?
I don't know where we will go. I don't know how much I have to pay.
10/11/2013 Sky diving!!
I went to Sky diving with classmates that came from Saudi Arabia on yesterday. we went to drive to Sacrament with the car that he drove for we challenge to Sky diving. there are four people in the car but all four people were not perfect to speak English, so it was nice travel that there was the stimulus. After you arrived at the Parachute center of Sacrament,we had prepared of Sky diving. After meeting with each partner, and the practice of dive, we got on the plane. After that, I jumped from a height of 14,000 feet. I did not know well spinning round the instant of the jump, but as soon as I could see the beautiful scenery. It was very fun and very exciting.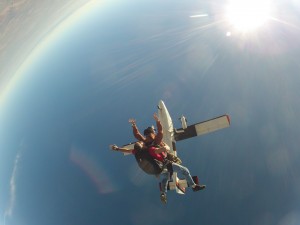 6) Ryosuke
What to do with a three day weekend in the SFO
I have to do 2things.
At first, I wanna go to Lake tahoe at between state of California and Nevada.
Tahoe mean Big water by Indian language.
Some of my friends said, you should go there. Lake Tahoe is very beautiful.
So I wanna go there.
And state of Nevada has Reno Casino like a Las Vegas.
Renos nickname is The biggest little city in the world.
I think I will win maybe…
Meanwhile, I have to study English. I forgot what is important for me.
Because, I could make nice friends in SFO. So every day is super fine and funny.
I decide to study English. Friendship is important for me.
And Studying English is also important.
I say again. Absolutely I study English!!.
7) Jos
3 days in CA
Cool things to see outside of San Francisco
If you have three free days in your pocket and 120$ available per day, so I have a good proposal for you! All what you need is have a car license, a little bag and a few friends.
You're visiting the vines in Napa Valley and one of the most beautiful lakes in California, and Nevada too. Discover why.
First day: Pick up you car at 9 a.m. in Enterprise Company, the cheapest rental car company in the Bay Area. Drive the car listening the last album of Delorean, 'Apart', with the four windows going down. Press the accelerator just one hour going to Napa Valley. You'll join it in one of the most important areas of vine production in U.S.A. You can enjoy a good taste of different kind of vines while you see thousand of nice vines which draw an amazing view to your eyes.  At 4.00 pm go to Incline Village where a wood house is waiting you because you booking it in AirBnB. Please start the fireplace. It's cold.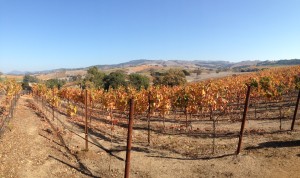 Second day: Go around Lake Tahoe. Just do it! Stop where you enjoy the best views. I recommend you an easy hiking of 3 hours in the east of the lake. This worth it a lot!
Third day: After have a good breakfast and checking out of the house to go Truckee and enjoy this historical city because of its ancient railway. You'll have a yummy desert in any of the cafes. It's time to come back calmly at Bay Area. Take care!
I'm sure this proposal will not disappoint you.
8) Juan David
When you think about San Francisco , you think in the Giants, the 49ers and of course the fog surrounding the golden gate bridge, but there are  more than that, there is an entire bay area and a beautiful places around it; One of the most iconic towns of the bay area is Sausalito ,and unfortunately the BART doesn't go there, so if you want to g, you can do it by bus, but the most lovely way to do it, is taking the ferry at the pier 1,mos known as The Ferry Building, there are ferries sailing on every single hour from 7:40 in the morning until 5:40PM ; At this town  you're going to  find to find a friendly scene full of history  and charming  places like: restaurants and old fashioned piers where  you can have a wonderful afternoon with your loved ones and go back to San Francisco by the same way you came.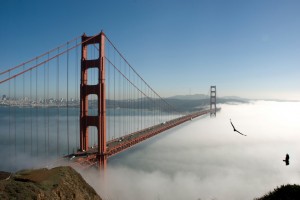 Comments
comments