English Students in the High Intermediate class this week worked on writing recommendations for places to visit and see while in studying English in San Francisco. Take a look at what they had to say!
#1 – Henji and Bastien
Enjoy your trip, enjoy your meals in San Francisco
One of the most cosmopolitan cities in the United States is certainly San Francisco. She is a beautiful and tasting cocktail of cultures, ethnicities and sceneries. Consequently in the street, in every quarter of this city, Chinese or Mexican, you could find many varieties of restaurants and foods.
In San Francisco, at every corner you could have the surprise to discover a new place. You should find many kind and fancy restaurants. We would introduce to you one who has an original concept:  "The Franciscan Crab Restaurant" in Pier 43 1/2. You could taste a very good clam chowder (kind of soup) puts in a piece of bread or buy only a plat of soup with some biscuits. The second one restaurant where you should go is the "Izakaya Ninja. Typical Japanese and Korean restaurant, he has much kind of plats and if you are a novice of this food, the menu is illustrated by a lot of pictures. Just be careful, they like the spicy food so don't hesitate to ask to the waiter if is it. This place is also very well known by the EC School's students to organize farewell parties.
If you want to eat in some classier places you could also find. We can propose to you the "Cheese Cake Factory". Situated in the Macy's in the Union Square, this restaurant has a huge kind of food. The place is very nice and a little advice for you is to go during the evening. You will have a beautiful sight of the Union Square. For the most foodie of you the cheesecakes there, are well famous and tasting. In the case of you are in couple and you want to organize a romantic party for your sweetheart, you should go to the "RN47" situated in Mission Street close to the Embarcadero Bart station. French restaurant, the atmosphere can be intimate or friendly, as you want. The cooking is very good and if you want an advice for a wine, there is an oenologist there to help you. Moreover, take care of your wallet; it is a little bit expensive.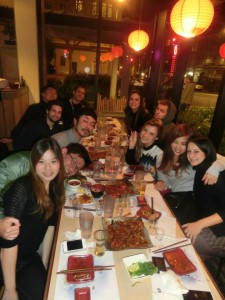 In conclusion, San Francisco is full of sites for enjoy a good meal. Certainly, you know that the United States is the country where we can find a huge number of fast food and consequently of burgers. But, with the variety of restaurants you can find gastronomic burgers and in this case you will be surprised to discover a new way to enjoy it. Don't hesitate to lose yourself in the streets and to try the first one that you see. Some amazing places who could surprise you, because of the people, the atmosphere, the cooking, the music, or the restaurants' thematic.
Enjoy your trip and enjoy your meals! 🙂
#2: Yuki, Nayoung, Yoonjin
San Francisco
1. When you don't have time to eat:
Fast Food-  In N out / Subway / Super duper / Star Bucks
These restaurants are cheap and quick, but they are often noisy and crowded.
Besides, if you are in the Subway, The manager will ask you many your opinion, it will be confused to the stranger like us
but if you don't have a time to eat , Go to these stores!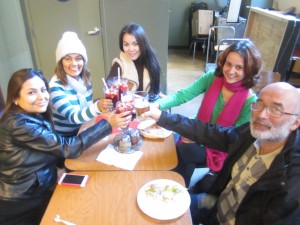 2. When you want to eat another country's food.
Japanese restaurant – Dojimaan
This place is very popular and not much atmosphere.
You can eat tasty sushi tempura and donburi, but it is expensive a little
Korean restaurant – 7.0.7
This place is near the powell bart station, So you can find easily.
Many Korean who want to eat their home food usually go to there. You can eat much kinds of food which is made of Kimchi!
3. If you want to eat dessert – Cheese cake factory / Mama's
Here's cheese cakes are very popular so, if you like cheese cakes, you have to go there. They have a lot of cheese cakes, it tastes different each cake. There has many tables for customers, but usually fulled, so we recommend to bring the cakes.
It is expensive, but it is worth it!
Mama's – This place is very famous pancake restaurant. Taste is very  delicious. But it usually takes long time to get there, so when you go there, you have to line earlier time in the morning because you don't make a reservation. You should go to eat there!
#3 – Haruhi and Hassam
1. The majority of cheap food in San Francisco
Fast food is the most popular in USA. In & Out is the most famous burger in California. We can eat quickly and cheap price.
2. When you want to eat other country's food
San Francisco has different type of restaurants from middle eastern, Indian, Italian and Chinese. San Francisco has the biggest Chinese town in USA, so if you go there you can find nice restaurants and you can get cheap price for some food and some stuff there.
3. Enjoying special food
When we enjoy eating special food, we usually spend a lot of money. If you want to eat some special food, you can eat seafood here. San Francisco is one of the famous place about seafood. You can find good seafood restaurants in Fisherman's Wharf.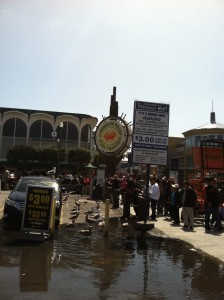 4. Good tips for student
The best advice foe going out to eat is taking advantage of the different restaurants. Don't make your meal cost more by ordering. If you want to go to any restaurant, be sure that you have a reservation.
#4 – Ali and Shinyoung
Manna Restaurant
Manna is a Korean restaurant  in San Francisco. It is a famous place in America to meet with friends and have fun.
The location of the restaurant is on the middle in the  Irving St and 10th Ave. You can take a muni from downtown. You have to take N muni, it takes around 25 minutes from downtown.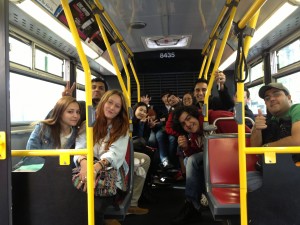 There are many choices that's you can choose from affordable menu. For example, they have many kind of menu. It's like a Kind of meat, kind of soup, kind of rice, kind of fried pan cake. The most famous dish is bulgogi, it consists of beef and vegetables. It has a sweet flavor which makes you feel  to be happy.
#5 – Gladys and Aline
1. Parks in San Francisco
San Francisco is a really great city for enjoy freedom because there is always sunny day!  You should get to know the parks around the city.  This kind of option can be cheap or expensive, you have to choice. If you want, you might buy foods or souvenirs.
One good option is The Golden Gate Park.  GGP is a beautiful park where you can ride alone or meet family and friends. This place is good for sports, picnic, read a book, etc.
Other good option is The Dolores Park. Dolores Park also is a beautiful park but it's smaller than GGP. Usually people who enjoy the park want to meet friends to play music and drink something together.
There are many parks in San Francisco. You should discovery which is the best for you!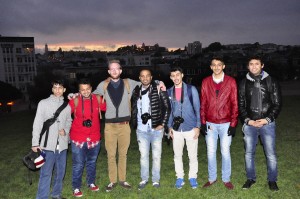 2. Fisherman's wharf
Fisherman's wharf area is one of the famous places in SF. You can eat cheap, fresh and delicious crabs in there. You also can take a seat and watch breathtaking landscape around you. It's really amazing especially when the sunset.
Pier 39 is the place which full of amusement rides, foods and sea lions. Those wild sea lions immigrate to SF after an earthquake. You might see them argue with each other or swim in the sea. You can buy souvenirs but watch out for the price. Some stores are really expensive.
3. Ride by Bicycle
There good structure for biking in San Francisco. Usually a person who likes to bike love's this city. You can bring your bicycle into train, bus or ferry. If you don't have a Bicycle you may rent it from anywhere.
One of the most enjoyable tours by bicycle is crossing Golden Gate Bridge to Sausalito. Sausalito is a small city which alone the coast, beautiful and pleasant. This can be the best option tour on sunny day. But if you do not use to bike normally, that may be an exciting adventure.
So can you start to bike at park, some parks can be perfect to ride.
4. Shopping in Market St.
If you are addicting to shopping, you definitely can't miss Main Street. There are many shopping malls which is including Westfield and Macy's. Brands which you can figure out are all in there. Not only shopping but also drinking and eating. There are full of coffee shop and restaurant. You can eat cheaply or you may want to try some special. It's all up to you. You also can visit Union Square to enjoy sunshine or go ice-skating.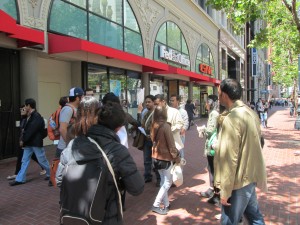 Anyway you won't feel bored in SF.
====
EC offers various English courses, including intensive English classes in San Francisco.
Comments
comments