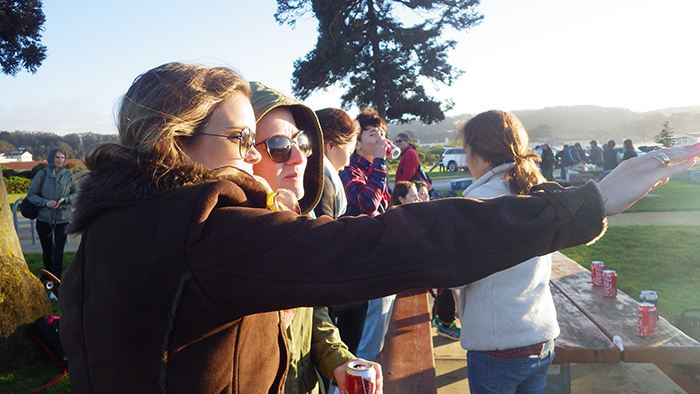 Last week we had the most successful activity in terms of turnout. The student ambassadors' team planned an afternoon BBQ on the last Friday of March. We decided the place Crissy Field, and we hoped that at least 20 students would sign up.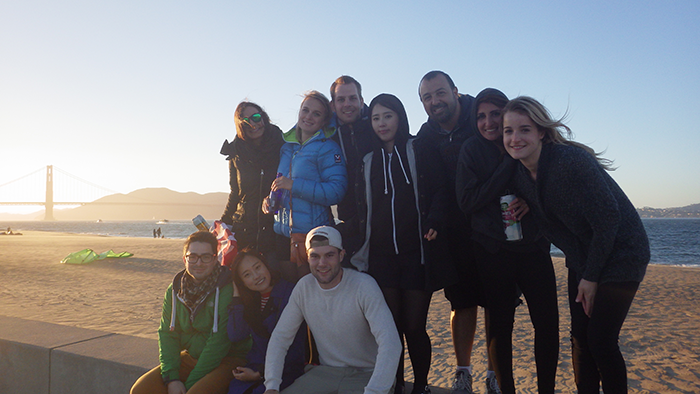 What a fantastic surprise when we saw that at the beginning of the week more than 40 students had already signed up! The event was going to be bigger than we expected, but we are a super-team and I knew we were going to manage it well.
We started thinking about organizational details such as having several groups heading up to Crissy Field at different times and also having multiple rounds of food. It is impossible to cook for 100 people at the same time so we were trying to distribute people in different turns.
Many teachers and the Center Director were collaborating in the organization too. After a few meetings and thank to the excellent job of our leader, Jessica, everything was planned perfectly and all the duties were distributed.
Team 1: Do Groceries.
Team 2: Bring and set up the food in Crissy Field.
Team 3: First group of students.
Team 4: Second group of students.
Team 5: Third group of students.
Alright. Everything was ready and everybody arrived, safe and sound. The rest was easy, just cooking burgers and hot dogs, eating, chatting, drinking, laughing…
All of a sudden some loud music started to sound; that was becoming a PARTY! Not even the wind could stopped EC San Francisco students and staff from having a fun time together. We were having such a good time that some students kept the party going until after sunset.
Success!
Thanks a lot to all the staff that helped organizing, to all the students that came and waited a bit for the food, to all the student ambassadors, and to Jessica and Antoinette.
——————————————————————————————————-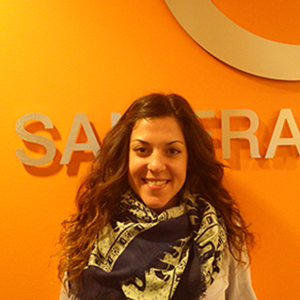 Elvira Paris Mañas has been part of EC San Francisco's student ambassador team for three months. She studies English through the Cambridge course and advanced English courses at EC San Francisco. Study ESL San Francisco. 
Comments
comments