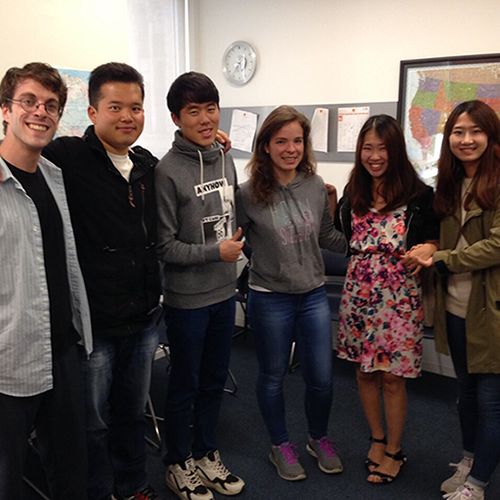 Hello everyone! I would like to talk about the new FCE class.
We started the FCE class in the second week of September. At first the students are a little bit nervous because the teachers are strict than usual, and there is plenty of homework. Furthermore, we have so many tasks to do . In the class we mostly focus on grammar, reading and listening. There is no time for you to relax except for break time.
Although the students were nervous or did not get used to the class at the first few weeks, now we are a friendly class.
The atmosphere in our class makes you feel easy to talk or ask questions. Sometimes our teacher even make coffee for students!!
FCE class has already begun for 6 weeks. Now we are starting to practice more of speaking. Please wish that everyone in the class will pass the exam. "
Learn English and study the in the Cambridge class while you have fun here at San Francisco Language Center.
Comments
comments