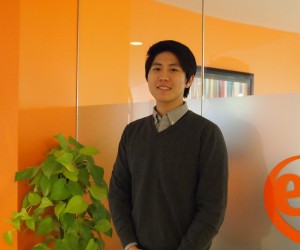 Meet Chul, one of our new students at EC Toronto! Although Chul has only been at our school for a few weeks, he is already well-known by teachers, staff and fellow students for his amazing drawings of dream cars!
Chul is studying industrial design in his home country of Korea, and is very talented! Chul would be happy to show more of his car designs to students at EC Toronto, so keep checking our EC Toronto Facebook page http://www.facebook.com/ecenglish.toronto for events where you can learn to draw like Chul!!!
Do you have a talent you want to share with the other students at EC Toronto? Send us a message on Facebook and we can showcase your special skills in upcoming blogs and activities! We look forward to hearing from you!
Your EC Toronto team
Comments
comments