The Cherry Blossom trees in Toronto will be blooming soon!!!
Do you know the best place to see cherry blossoms in Toronto? You're right if you said High Park (see our earlier blog for more information about High Park), near the Keele subway station on the Green Line.
Spring is a beautiful time of year in Toronto, and we want to celebrate this with our EC Toronto students. Do you think this is only for students taking the intermediate level English course in Toronto at EC? You're right again if you said NO, it's for ALL students of EC Toronto.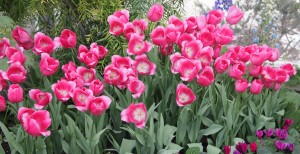 We have taken some photos of typical spring flowers for you – can you name them? Right again, they are tulips, daffodils and hyacinth.

The Cherry Blossoms will bloom when the weather starts to warm up, so let's hope that happens very soon. If so, the cherry trees will be covered in blossoms the last week of April. Then we will make an announcement at the school (and on Facebook of course!) and we will all go to High Park together! Keep watching our Facebook page http://www.facebook.com/ecenglish.toronto and the announcements at EC Toronto for the date of the activity!!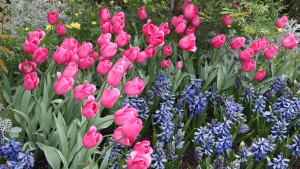 Comments
comments