Scarves, gloves, rooftops all white, any questions possible …. on this 11th  of April 2013, everybody has observed the come-back of snow in Toronto! Anyone who was here in April 2012 remembers that it was sunny and warm, really summer! Crazy weather is the rule in Toronto!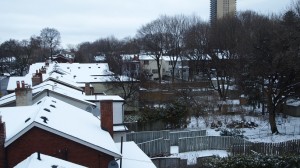 In addition to its modern building, its high tech equipment, its great teachers and its friendly staff, EC Toronto has other advantages : students who come from all over the world, with 68 nationalities in the school! We have met three Korean students: Duyong, Dax and Seongju.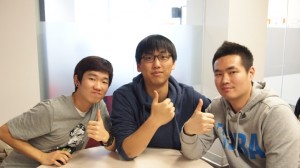 These students weren't surprise by snow, because in their country, there is a lot of snow between December and February. Besides it's not unusual for us to have still snow in March or April. Given that they came to Toronto 3 months ago, they have already survived the Canadian winter and even snowboarding in Blue Mountain resort!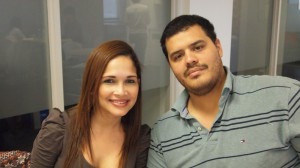 In opposition, Analinda and Carlos come from Venezuela, and arrived in the middle of March in Toronto. They studied in Caracas but live now not far away, always in a big city. They aren't familiar with snow because in their country there is never snow! "There are two seasons in Venezuela: One with lot of rain, and a second with lots of sun. But the temperature is always around 20 degrees."
Inevitably, they feel cold here, particularly today. But they aren't surprised to see snow in April, because for us like for lots of people in the world, Canada is snow-homeland! And they prefer snow to rain… So it's only bliss!
& you EC Toronto students, what do you think about this short winter come back?
Comments
comments