Today at EC Toronto we had our 2nd annual Crazy Hat Day! Prizes were given for the most creative hat and the best home-made hat, and here are the winners — Chisato and Carlos. Both made their own hats, and both are amazingly creative! Don't you agree?  We love them both!
Even our special panda participated, wearing his EC orange baseball cap! And check our facebook page to see more photos of our EC Toronto staff in their wild and crazy hats!
http://www.facebook.com/ecenglish.toronto
If you missed it, you can come back next spring when we will have Crazy Hat Day 3.0!
Your EC Toronto team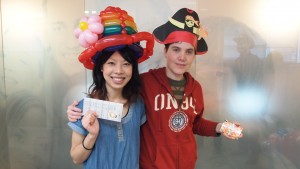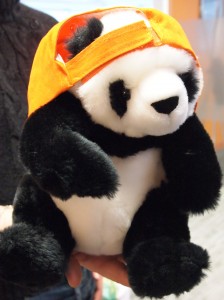 Comments
comments