Today was ICE CREAM DAY at EC Toronto!!!!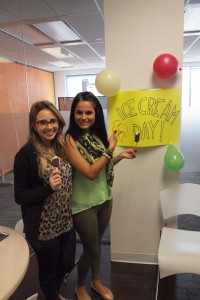 Outdoors the heat is still considerable, but if you browsed around EC Toronto this morning you must have felt a cooler breeze in the air.  And I can assure you that it wasn't only because of the air conditioning!!!
During the first break EC Toronto celebrated the upcoming end of summer with a freeeezing tasty-party: our Student Ambassadors served ice-cream in the lounge, and everyone had his coloured popsicle or ice cream bar!
EC Toronto's students and staff had a very good time together – class is easier after a good ice cream!!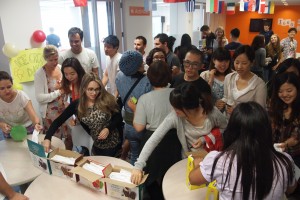 Check our EC Toronto facebook page for all the pictures from today's Ice Cream Party, and tag your friends!  www.facebook.com/ecenglish.toronto
Don't you wish you could join us for ice cream day and every day? Details are available on our website www.ecenglish.com
Comments
comments