We recently received an email from our former student, Danyil Zaremba. He said:
I studied at EC in July 2013. You helped me a lot to register for my IELTS exam and I'm still grateful to you. Thank you very much!
I would be happy if you could thank Andrew, Dave and Emily from me. I will never forget their help and useful tips they gave me. They are so nice and kind people, I wish them all the best.
I have passed my IELTS exam and the results were really unexpected for me. Happily, my university is satisfied with it and now i'm looking forward to going to study in the UK. Thanks to EC!
Speaking 6.5
Writing 7.5
Listening 8
Reading 8.5Overall score 7.5
We are so happy that Danyil was satisfied with his results after studying at EC Toronto! If you want to improve your IELTS score, check out our preparation classes taught by experienced and qualified teachers at EC Toronto.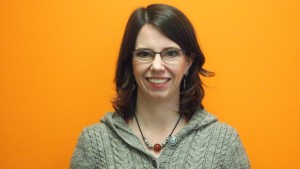 OUR IELTS TEACHER EMILY
Comments
comments