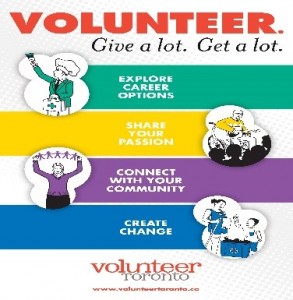 From April 23rd to April 29th is National Volunteer Week, a time to celebrate social change. Maybe it's almost the end of this program, but we think that you still have time to make a positive impact in our community.
Here are some organizations you could join in not only for these 2 days, but for your daily life too.
Fix the 6ix: they collect money to buy food, clothing and other items for shelters across the city.
Habitat for Humanity: they help lower-income families by assisting them in building and purchasing affordable homes.
Save Our Scruff: this is an organization dedicated to rescuing dogs for around the world and finding them safe and suitable permanent homes.
Amanda's Lemonade: this group is encouraging people to do what we all know about, make lemonade and sell it to raise money for charity.
Toronto Homestay English courses
Comments
comments