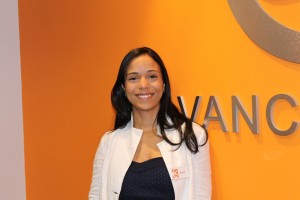 My Co-Op experience in Vancouver was incredible!
 I decided for the co-op program because I was no longer a student in Brazil and a work experience abroad would be very important to me and my professional future. I found out about the co-op program because I did a wide search, contacted different agencies and gathered the information I needed, before I decided to buy my package.
My lucky star was shining and at the beginning of July I got my job at EC which was PERFECT!
 I worked at the front desk and this gave me the chance to see things from a different perspective by helping students, now I was on the other side and I could relate to their questions and needs.
The staff is awesome and I am proud that I had the opportunity to be part of the team! EC is also a world known company and this will help me to get a good job back in Brazil.
 Definitely, the co-op program exceeded my expectations!
I was able to practice and improve my English skills in a pleasant and fun environment. Because EC is an ESL school I was always surrounded by people who I could always learn from, like teachers, staff and even other students.
I also had the opportunity to meet a lot of the new students coming from all over the world to "our" school!
I strongly recommend the co-op program to anyone who wants to gain work experience abroad and get more confident in a different work environment with people from a different cultural background.
I consider myself lucky, after all I've experienced in Vancouver, I couldn't be any happier!
At the same time, I feel very sad about leaving!
My stay in Canada opened my mind and horizons and made me ready for the next challenges I may have in life!
For anyone coming, please be prepared to have the time of your life in CANADA!
Cheers!
Laura Caires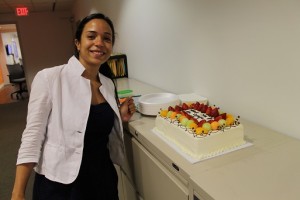 Comments
comments