Marina Dietrich, our former Student Ambassador from Switzerland, writes us again with a new tip about our fabulous city!
If you consider having a haircut while you are here, please read the helpful hint Marina is sharing with us!
Do you need a new haircut? You can get it from students to students for a very fair price!
The Aveda Hair Institute is a hair school located in historic Gastown at 101-111 Water Street.
Get a fabulous haircut for only $21 to $28. If you would like to colour your hair you'll pay $33 and up, this is still a fair price.
There is an opportunity to get your hair cut by the Academy students too, when you don't trust the beginner students just yet. Then you'll pay 40$ and up to 65$ for a hair cut from the educators.
Let your hair be cut from students who work attentively under the close supervision of the highly-trained educators. You have come to expect quality with Aveda, and with these students you can expect nothing less.
The Aveda Team is super friendly, you feel welcome and looked after. On top of it, you enjoy a relaxing and balancing neck and shoulder massage or rejuvenating treatment for your  working hands.
Please check Aveda's Institute webpage at: http://www.avedainstitute.ca
What are you waiting for!!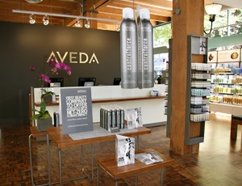 Thanks again Marina and we all hope you are having a great time back home and in your new job! We miss you!
Comments
comments