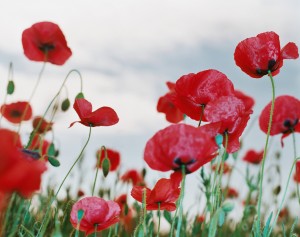 Next Monday is Remembrance Day and there will not be classes! But do you know what Remembrance Day represents for Canadian people? Remembrance Day is a memorialday that has been observed in Commonwealth countries since the end of World War I to remember the members of the armed forces who have died in the line of duty. In Canada, November 11th is a federal statutory holiday.
The red poppy has become a symbol of Remembrance Day. They remind us of the red poppies that grew on the graves of fallen soldiers who were buried in Flanders, a region between France and Belgium. Most Canadians know the poem that has become just a recognizable as the poppy, 'In Flanders Fields" written by Canadian soldier, Lieutenant Colonel John Macrae in 1915.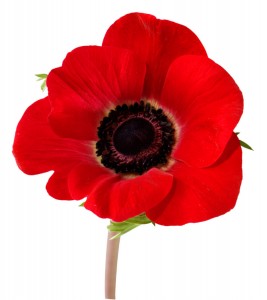 In Flanders fields the poppies blow
Between the crosses, row on row,
That mark our place; and in the sky
The larks, still bravely singing, fly
Scarce heard amid the guns below.
We are the Dead. Short days ago
We lived, felt dawn, saw sunset glow,
Loved and were loved, and now we lie
In Flanders fields.
Take up our quarrel with the foe:
To you from failing hands we throw
The torch; be yours to hold it high.
If ye break faith with us who die
We shall not sleep, though poppies grow
In Flanders fields.
During the month of November volunteers will be selling poppies around Vancouver. The money collected from the sale of poppies will be used to fund various veterans' programs.
Comments
comments