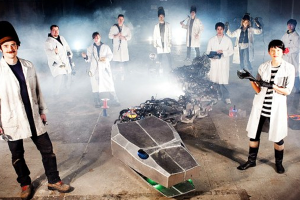 What?
Maker Faire is the Greatest Show (and Tell) on Earth—a family-friendly showcase of invention, creativity and resourcefulness, and a celebration of the Maker movement. It's a place where people show what they are making, and share what they are learning.
Makers range from tech enthusiasts to crafters to homesteaders to scientists to garage tinkerers. They are of all ages and backgrounds. The aim of Maker Faire is to entertain, inform, connect and grow this community.
When?
Saturday and Sunday, June 1-2
From 10 am – 6 pm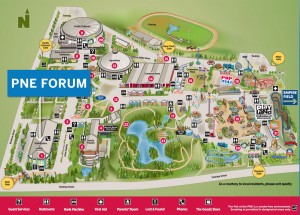 Where?
At the PNE forum building, which is easily accessible from the corner of Hastings and Renfrew.
How do I get there? We encourage you to use alternate transportation. The PNE is easily accessible by public transport and there are bicycle racks located at the corner of Hastings & Renfrew. For more information about getting to the PNE via transit, including fares and schedules, please visit www.translink.bc.ca or call 604-953-3333.
Cost:
Adult day ticket $15 + tax
Adult weekend pass $25 + tax
http://vancouver.makerfaire.ca/visitor_info/
Comments
comments