Hello, dear readers. I would like to talk about life in Vancouver, EC English School (in my personal opinion, it is the best one in Vancouver) and a class called IELTS class, in which I study. My name is Burak and I am from Turkey. I have been in EC Vancouver for 5 months. After I graduated from university, I immediately came to EC. I think that I made the right decision choosing EC. To tell the truth, there are a lot of reasons to come and study in Vancouver and, of course, in EC.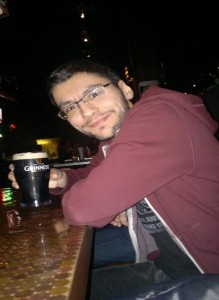 To begin with, there are a lot of attractions and places for sightseeing in Vancouver. Therefore, nobody recognize that time goes too fast until receiving a graduation certificate.
Anyway, let's talk about interesting places in Vancouver. For example, the steam clock and Harbor Centre (I strongly recommend going to Harbor Centre and taking a beautiful photo of Vancouver) are some places where Downtown can be seen and visited. Moreover, you can easily notice that many people in Vancouver like the Vancouver Canucks ice hockey team.  Please don't say anything bad about  the team to anybody, because sometimes they can be very sensitive about it.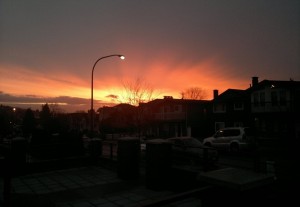 By the way, life can be more colorful if you want. I mean that there are plenty of pubs and night clubs in Vancouver, yet Malone's pub is our favorite one. If you like drinking and singing karaoke, I recommend going there. I just prefer drinking! I usually stay away from singing karaoke, since my voice is like a raven. And….other places to go? There are the Rocky Mountains, Grouse Mountain and Victoria Island. You can go snowboarding and skiing if you like. Apart from these, you can go to Stanley Park. Actually you have to go to Stanley Park!
If you are interested in art, then Vancouver art gallery is waiting for you. Make sure that you see the amazing exhibitions there. Well, if you asked me how about food in Vancouver, I would tell you that there are many kinds of restaurants that are available, from burgers to Thai food. Hence, you can discover new tastes in Vancouver. I have already tried Mexican, Japanese, Chinese, Italian and Persian (I'm not kidding, Persian) cuisines.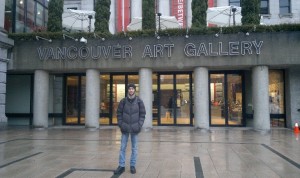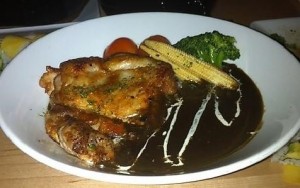 Let's talk about EC English School and its IELTS class. As soon as you enter EC, you recognize that the teachers and the whole staff are very friendly, helpful and kind. Whenever you have a problem, they always try to help you. There are many options for classes, from general English to Cambridge proficiency exam class, which you can attend.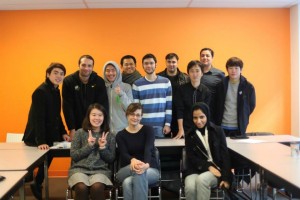 I'm in the IELTS class. I have been in this class for three months, because I want to study for a Master's of Science. I have learned lots of things, for example, how to write an academic essay. Of course we focus on the exam, but we also practice speaking, writing, listening and reading exercises regularly. That's why this class provides both academic knowledge and useful day-to-day information for you.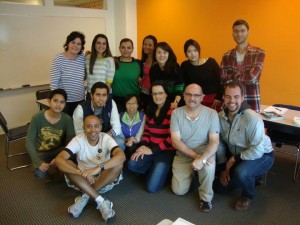 To sum up, I emphasize once again that EC English is the best English Language School in Vancouver. I've had many different experiences and improved my English skill. Thank you so much EC, the entire staff, my teachers and of course my friends.
====
Find out more about the IELTS course in Vancouver.
Comments
comments