EC Vancouver had its very first pitch battle on March 3rd to give our students an opportunity to speak in front of an audience.
The format was pretty simple – they were to make a sales pitch (maximum length: 2 minutes) through which they sell Vancouver as a destination to study English.
While it sounded easy, it was quite a challenge for a lot of participants for a couple of reasons.
Firstly, most of them had never made a sales pitch in their lives.
Secondly, they had to use English!
Mimi, one of the contestants said, "it was a great opportunity to get used to speaking in front of people and thinking on the spot. If you guys liked it, I would like to do this again and again and again for us to see how much we improve. It's really good to know how I speak and how my pronunciation works for an audience."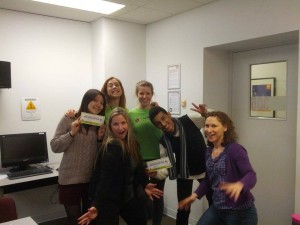 Osama and Ayumi were the winners of the pitch battle! They won a free trip to Whistler! Congratulations!!!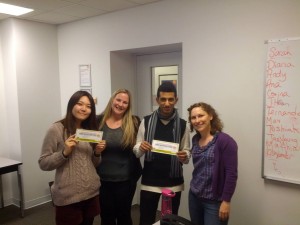 =====
EC offers various English Courses, including English private lessons in Vancouver.
Comments
comments