MinKyung Kim from Korea shares her experience while taking the General English Course (Upper-Intermediate) in Vancouver.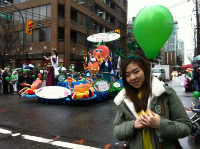 Time goes too fast. I have studied at EC Vancouver for already three months. I met many friends here, and made a lot of good memories with them. Also, I am improving my English gradually. When I first came to EC, I was in Intermediate class. But now, I moved to upper-intermediate. And I hope I can graduate with fluent English.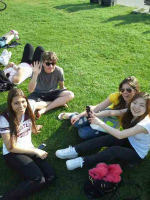 I arrived in Vancouver on Feb 28th. I was so depressed because of the weather. There was nothing to do with that weather. And comparing with Seoul, Vancouver was quite boring for me. However, I started to adapt here, and I made many friends. The weather also became sunny. Now, I'm enjoying this peaceful and beautiful city. I love English Bay and Stanley Park.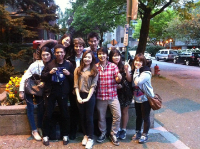 I also adapted to my school. On my first day, I worried about my English and if I can improve my English here or not. I think I didn't forget my original intention. I never use Korean in the school, and I keep speaking English with my Korean friends. I'm living with a Korean roommate, but I always speak English with her. I feel thankful to all my friends because I know they are also doing their best.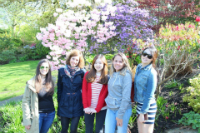 Seven months are left before I go home. I will do my best to improve my English and make happy memories with my friends. I'm looking forward to the summer in Vancouver.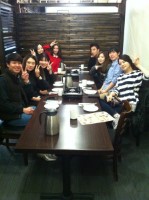 =====
EC offers various English Courses, including Academic Year Programme for long-term students.
Comments
comments