Sirikorn Promvikorn from Thai shares her experience while taking the General English Course (Upper-Intermediate) in Vancouver.
Hello everyone!
I graduated from high school last March which was a good reason for me to take a long vacation. At that time, I wanted to go to a place that is a good for nature lovers, so my agency told me about Canada and a few other countries. Finally, I chose Vancouver in Canada which is a big city and has the biggest park in North America that is close to downtown.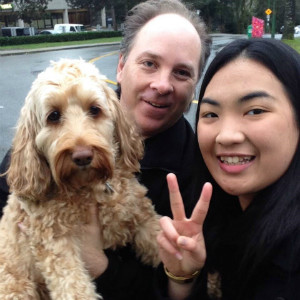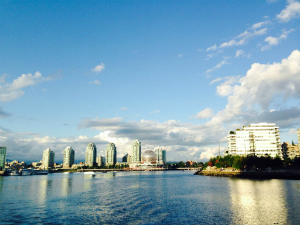 When I went there, I didn't expect that I would have such a good time. I met a lot of people from many countries at school and other places. It is a real multicultural city, so I improved not only my English but I also studied other languages such as German, Spanish, Korean and others. I don't know why but I couldn't  find any Thai friends there although my teacher told me that there were a lot of Thai students. However, it's good for me to practice my English with my foreign friends. I found my best friends there and we became a big group. I always tell myself that I'm very lucky.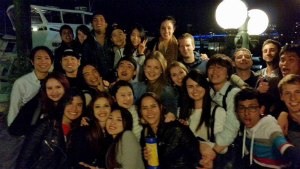 If you are a food and nature lover, Vancouver is your heaven! There are lots of beautiful parks and many places for hiking. It is easy to get there because of the convenient transportation system. You have many choices which are either the bus, skytrain, seabus or something else. For foodies, Vancouver has many kinds of restaurants such as Korean, Japanese, Greek, Italian, Ethiopian and others and I tried 11 types of food here with my friends. Those made me spend a lot of money because I really love food. For women, I recommend you go to Robson Street.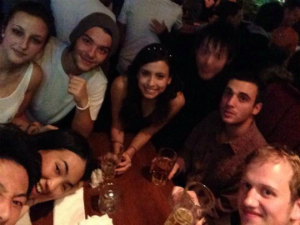 According to the school's activity, I had a party almost every Thursday night. Sometimes it is a farewell party for my friends, but there are also the welcome parties. It is a really good opportunity both to speak English and improve your relationship with your friends. Moreover, I always learn from the others' from exchanging our experiences.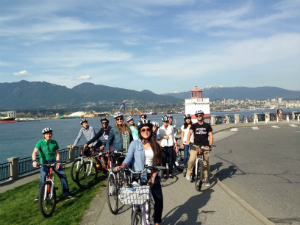 Canadian people are so kind and friendly. They offered me help when they saw me looking at my map. Don't be shy! If you start talking with them, your conversation will stop when you have to separate from each other. In the end, I felt so sad to say goodbye to my friends but now I can go to many countries and have a free guide there! This trip was so awesome because of my friends, my school and my host family. It is a golden memory that I will keep in my heart for my whole life.
=====
 Learn English in Canada! EC offers various English Courses, including General English Course(s) in Vancouver.
Comments
comments