Soyeon Lim  from Korea shares about how she learned to speak English in Vancouver while attending the General English Course (Upper-Intermediate).
I started studying English at EC On February 3rd. I was so nervous to be away from my home country because I have never had experience studying abroad for such a long time.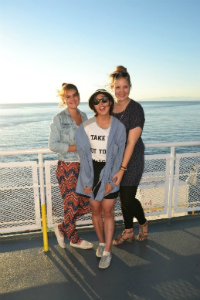 My English has been improved rapidly and I made a lot of friends from different countries at EC. Through activities, EC offers variety of opportunities that student can enjoy. I like the pub night that always held every Thursday because that is the place that I could meet more friends. Moreover, I also liked a trip to deep cove, university information session and university campus tour and many more.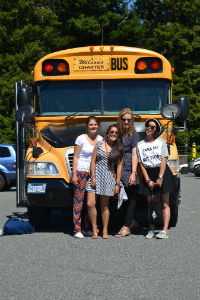 I have never thought about going to university in Canada, but I learned about the opportunity that students can go to college or university through EC pathway. Since then, I attended every EC's pathway partner information session whenever available. Since then, I became more interested studying in Canada because, I did not really like my major that I studied in my home country. I wanted to try something different, so I went to Chantal (pathway coordinator) for counselling and she gave me some options based on my interest. After a several times of counselling, I applied to one of EC's pathway colleges.
I'm very satisfied with Chantal's counselling and assistance in choosing a college and program and I'm very grateful to her that I can go to a college in Canada.
I will be going to Seneca College on September and I cannot wait to start my new life at a college!
Comments
comments