Antonin Praet from France  shares his experience while attending the EC's General English courses (High-Intermediate) in Vancouver.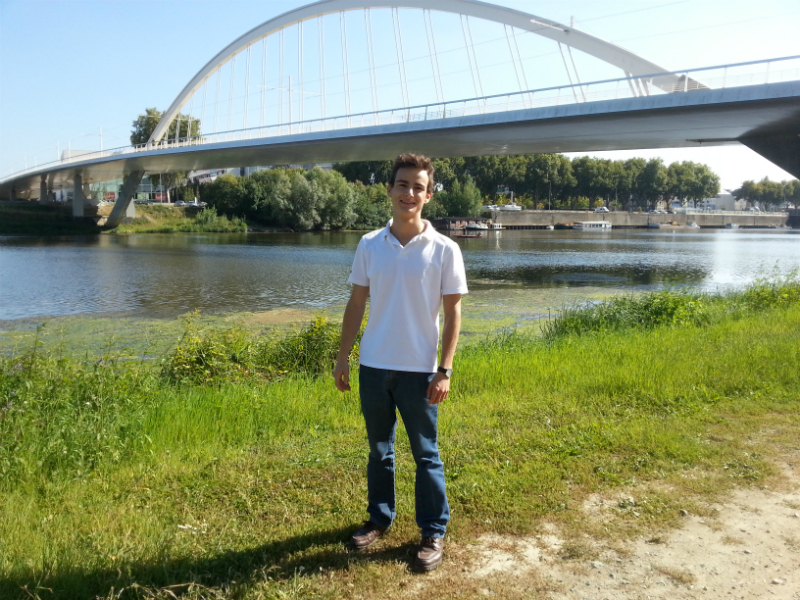 Sometimes, I think about my journey in Vancouver and adventures in the school. I immediately fell in love with this amazing city and now I cannot stop saying to myself "I will find a way to return one day!". The words that I write here are not enough to provide you a complete description of the dozen days that I spent in Vancouver. Spending two short weeks at EC Vancouver provided me a life time experience.
First of all, the institute allowed me to get to know people from around the world and helped increase my cultural awareness. Amazing places will never be amazing enough without amazing companies! I feel extremely lucky to meet this great students who were in the same situation like me. I still keep in touch with all of them.
Then, I was blessed to study with great and dedicated teachers! I was delighted to discuss about diverse topics with a group of students, and above all to start writing again! It has been a long time that I have not expressed my mind in writing and in English. It is a delicious pleasure to write in a foreign language. I always want to translate my thoughts into English.
The institute is extremely well organized and everything is ready to make students feel happy and encourage them to improve their English.
Now, I feel more comfortable using English, for the simple reason that it is a pleasure to use it.
Finally, the opportunity to study in Vancouver, such an exciting and modern city, was magical. Each district and street has something to offer. I had no I-phone, the only solutions to find my way were my map that I bought at the airport on the first day, and the kindness of inhabitants I ran into.
I have to admit that I was lost many times, but I discovered unexpected areas and people. I also learned how to manage by myself in a foreign country and realize that nothing is too difficult if you put your mind to it.
I obviously cannot forget the Pacific, the harbour, the sunset reflected in the buildings and the sea, the mountains, Stanley Park and so on…
The bottom line is that this experience ignited my desire to apply in the future for a doctoral thesis abroad, and think of greater things than I have ever thought before!
I will stop here, even if I know that in ten years I will still be discovering other benefits from this journey.
Best regards,
Antonin
=====
Would you like to learn to speak English in Vancouver like Antonin?  Study English at EC English Center in Vancouver!
Comments
comments