Here in Canada, we call it soccer, but I'm sure all you students probably know it by another name… Football!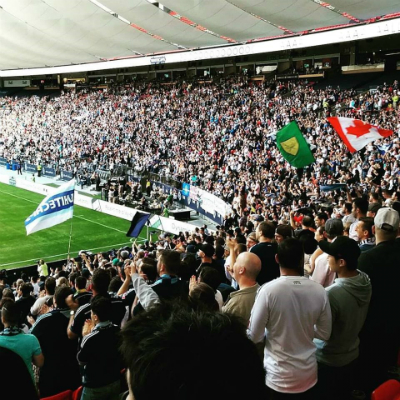 If you miss football while you're in Vancouver, don't worry! You can go to BC place and catch a Vancouver Whitecaps game. Vancouver Whitecaps FC are a professional soccer team based in Vancouver, BC. The Whitecaps are in the MLS, or Major League Soccer. The games are exciting, packed with fans chanting and singing, and are only $20-30 per ticket.
If you're interested, check out Whitecaps FC website for tickets. Go with a group of friends, you'll have a blast!
=====
Would you like to come and take English courses in Vancouver? Join EC Vancouver to study English in Vancouver!
Comments
comments