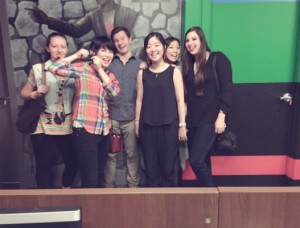 My name is Helen and I am from China. I was a practicum student at EC English in Vancouver for four weeks right before I graduated from Fairleigh Dickinson University. My job duty was to help the front desk with social media updates and other administrative tasks. It was a very pleasant experience and I had a lot of fun at EC English.
During those four weeks, I learned how to get the job done efficiently and effectively, how to be a team player, and how to apply my problem-solving skills to address students' questions and concerns. More importantly, I met a lot of lovely people and became friends with them. It was a wonderful journey. I would say EC Vancouver is a warm big family with nice people and welcoming atmosphere.
As a practicum student, I strongly recommend EC English Language School – Vancouver as a lovely stay to the other prospective practicum students. Finally, I would like to take this opportunity to thank everybody at EC English for turning my stay into such a beautiful memory.
Comments
comments