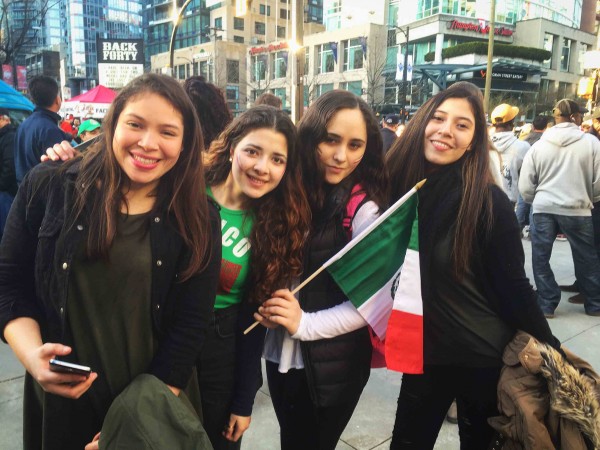 Aylin is a Mexican student who graduated from EC this year. Here is her story:
Friends made in Canada
My name is Valeria and I'm from Mexico, I spent 9 months in Vancouver and it was one of the best experiences of my life. It was more than just a trip. I was there to study English. Even though I had school, I still had time to see amazing places in Canada, like Grouse Mountain, Cypress, Deep cove and some other wonderful places. I'm a social person, so for me, making friends from around the world was the greatest feeling that I've ever had, because we could share knowledge and experiences with each other. Mexican people are used to being with a lot of people, so maybe that's why we enjoy to have a lot of friends. However, when it's time to leave, it's really hard to say goodbye to the people and memories you had there. I'm really happy to have had this experience and I would like to thank EC for the opportunity.
Advice for Mexican students
Vancouver is really safe, so don't be afraid to the city. There are good Mexican restaurants downtown, so don't worry if you miss your food – you will find good places to eat. Bring a pair of rain boots, an umbrella and some waterproof jackets, because in the city, it rains a lot. However, the most importantly, bring your own sauce, because in Vancouver nothing is spicy!
======
Learn English in Canada with EC Vancouver!
Comments
comments