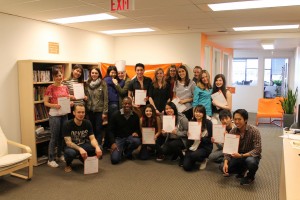 Tommy is a Swiss student who graduated from EC this year. Here is his story:
Studying at EC
I was studied with my girlfriend at EC in Vancouver for one month. We did it because we were about to start a fife month roundtrip through the USA. It was the perfect start to our journey. We improved our English a lot and we enjoyed talking to all the people that we met.
The classes at EC were relaxed and the teachers were helpful and kind. There are a lot of people from all over the world, and so you it didn't take long to lose the fear of speaking English and making mistakes.
Advice for Swiss students
Go to school, learn a little, and then travel as much as you can!!!
Comments
comments