Hey Maiara!
A big congratulations to youl! Maiara won tickets to Capilano's Suspension Bridge on June 7th graduation ceremony!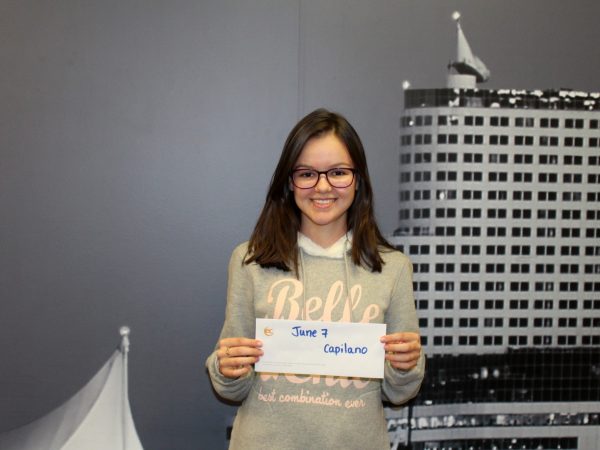 Every week during our graduation ceremony, we also have a raffle were students can partake in it and win various prizes and tickets to different places around Vancouver!
Maiara Milanez is from Brazil and is currently studying General English with us here in our ESL program. Capilano Suspension Bridge is definitely a must do if you're in Vancouver. It's once in a lifetime experience. Remember, there's a free shuttle bus from Downtown Vancouver that you can take and it should drop you off right at the park!
Learn English in Vancouver and experience Canadian culture firsthand! EC Vancouver is an English school for international students with locations all around the world. We have levels ranging from basic elementary and beginner, to complete proficiency and advance. Not to mention our test preparation courses like Cambridge FCE, CAE, CPE
We have weekly raffles and prizes every Friday on graduation! So make sure visit us ! You may also take part in this amazing ceremony and lottery! Upgrade your English with EC Vancouver and enjoy the city at the same time! Studying abroad is truly once in a lifetime experience, and here at EC we go the extra mile to make sure that you receive the best education and entertainment possible! Our courses are aimed at improving your weak skills and language barrier to help you improve as soon as possible!
Furthermore, please follow us on our social media accounts and subscribe to us to receive the most updated information about our ESL courses and programs, as well as public holidays and events. Nonetheless, share your experience with us using the hashtags #ECExperience and #ECVancouver
Comments
comments