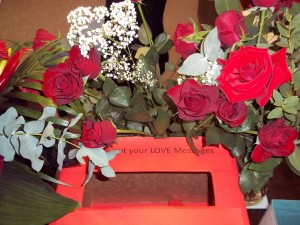 Valentine's Day at EC Brighton!
It's February and that time of the year again to show some extra affection! Is there someone special that you hold dear at EC? Why not show some love or appreciation and buy them a rose?
Rose Post works like this:
1. Buy a rose from us in the reception for 50p.
2. Write the name of the person you want to send it to and a message on a card. It is okay to be anonymous.
3. We will deliver the rose with the card on Valentine's day on Thursday in school.
Don't forget the Valentine's Day Party at Ohso Social at 20:30pm this Friday!
Comments
comments