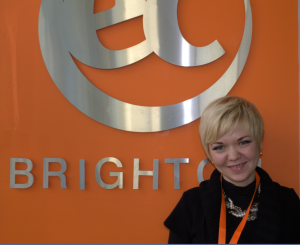 My name is Natalja and today was my first day at EC Brighton. I was excited about joining the company as my main passion in life is working with people in the educational sphere. I am glad to join Student Services Team at the Reception and looking forward to working with the rest of EC Brighton team.
My interests are creative writing, psychotherapy, making collages, meeting new people and making exciting things happen in my life – and not vice versa, waiting for anything to change. I enjoy going in for sports such as Zumba, hot yoga, swimming. I love travelling and finding out other perspectives of life, new cultures, new meals and ways of living.
I cannot wait to meet all the students and make sure they have the best ever experience at EC Brighton!
Natalya
Comments
comments