Why should you study ESL abroad at EC Bristol?
Here is No.2 of our top 10 reasons why EC Bristol is the perfect place to study English.
(Be sure to follow the blog for the rest of the Top-Ten!)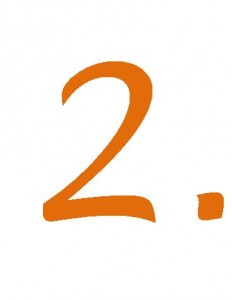 Music is as much a part of Bristol as art.
At EC Bristol many of our members of staff and students are musicians. We often organise an EC Stars Night in which people studying or working at our language centre take part.
These nights are the most successful nights organised. Why? Because it's a perfect opportunity for everyone from our English language school students studying an ESL course abroad, teachers, and all the administrational staff to mix and share interests, isn't it great? Plus, it's a chance to enjoy different genres of music, delight in a multitude of different foods, have a drink or two and dance!
As you might know, Bristol is a city that has produced loads of famous names and among them there is Massive Attack, an English musical group progenitor of the trip-hop genre. Their most famous single is Unfinished Symphathy. The duo is often seen in the streets of Bristol. Some members of our English language centre have met Daddy G and chatted with him.
If you love music, the EC Bristol Team highly recommend you to come to Bristol. It's a great place for venues: Thekla, The Fleece, Mr Wolfs, Louisianna, The Birdcage, Colston Hall, O2 Academy, The Canteen, The Trinity Centre, The Victoria Rooms, The Old Duke and so on. And all over the year the city organise many music festivals such as the Dot to Dot festival, Love Saves the Day, Let's Rock Bristol, The Clifton International Festival of Music and many more.
So would you like to be the next to rock the streets of Bristol and study an ESL course abroad in an awesome cultural atmosphere? THEN COME TO EC BRISTOL!
Comments
comments