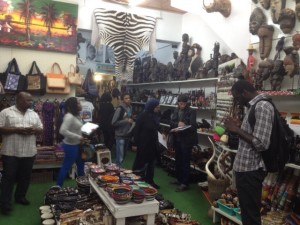 by Sheetal Makhan / AYC
On Friday, 11 October Una and Nurjan's Elementary class went on a joint outing. Students were able to practice new vocabulary they studied earlier about various shops and what can be bought there. They also had the opportunity to order food from a menu.
One of the tasks they had to complete was writing the name of the store, what was sold there and the price of various items. They had to practice asking staff, "What is this?" and "How much is this?"
Some answers read:
Tawfiq : 'sling shot R50'.
Ahmed : t-short R 80
Eduardo : wooden elephant R35
The next task was to write down the name of the shop next to the restaurant as well as 5 things one could do or buy there.
Marta :  'Lite Kem Pharmacy  blood sugar testing, cholesterol testing,vitality screen testing, cosmetics, baby care'
After shopping, it was no surprise that everyone was ready for an early lunch! At the take-out restaurant, students had to order something and practise, "Can I have a…"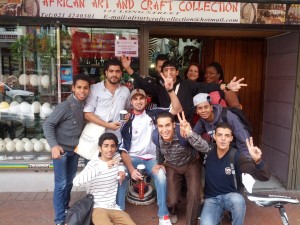 Hana Albarbar from Libya wrote this about the restaurant:
'The restaurant's name was Eastern food bazaar there are a lot of kind food as Turkish food, Pakistani food,Chinese food,Indian food,Italian pizza and ice cream. I ate Masala dosa and drank Sprite, it was very delicious and interesting with Indian music, it was wanderful place'
 Eduardo Cardoso from Brazil had this to say:
In the last friday I had the opportunity of know differents places with my classmates. We went the a Souvenir Store and Restaurant. Was very interesting , because I practiced my english , I knew new cultures and eat differents foods. Also, I visited a Pharmacy with a lot of options to buy, ( medicine, shampoo, soap and until cholesterol test ) very Nice. Really went a morning very interesting.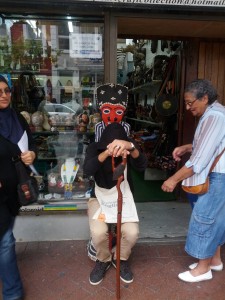 Comments
comments