EC Cape Town would like to congratulate our book day competition winner Izabel Sanchez!!
Our competition was held from the first week of March with it ending on 06 March, students had to simply follow instructions on our white board at the Reception area and place there answers in our lucky draw box!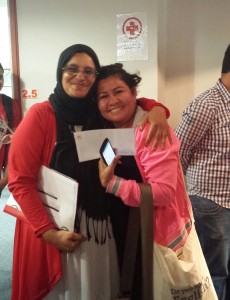 Izabel won an incredible prize consisting of not one but TWO Free private lessons!!
We are very proud of her and we hope she enjoys her prize!
EC Cape Town offers Private lessons in English consisting of the following:
Lessons are based on a unique needs analysis

Undivided attention from the teacher
Steeper rate of progress
Create strong teacher/ student support
For more information regarding our exclusive offers please do not hesitate to contact us. Once again congratulations to Izabel!!
Comments
comments