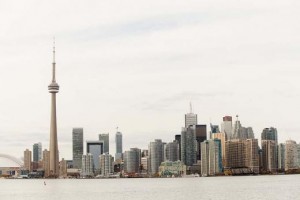 Have you ever been to Canada? We're sure you want to! Would you like to take a language course in Toronto? Here's why you should learn English in Toronto.
Although a large city, Toronto is made up of many smaller neighbourhoods, each with their own distinct look and feel. Ask any Torontonian and they will have a strong opinion about which neighbourhood is best! Toronto has all the convenience, attractions and things to do of a city with the friendly atmosphere of a small town.
Toronto has great weather in summer you will find many outdoor activities to enjoy! The city hosts a variety of food, music and culture festivals. Toronto has beaches and outdoor swimming pools too. The Toronto islands are perfect in summer for sport, restaurants and picnicking with friends.
Winter in Canada is magical, with the sun glistening off the fresh snow in the morning. And most winter activities are free or very low cost! A few of them include skiing, skating and tobogganing.
If you enjoy sports, you can attend many professional sports games. Tickets vary between $10 for baseball and $300 for hockey. The most popular local teams are Toronto Maple Leafs (Hockey), Toronto Blue Jays (Baseball) and Toronto Raptors (Basketball).
St. Lawrence Market was voted number one in National Geographic's World's Best Food Market list. With 120 stalls, this is a great place to buy food, experience local history and relax. Also, the amazing Underground PATH is an underground walkway connecting most of the downtown area. Shopping underground is very convenient especially in winter!
In Toronto you'll have access to some of the best dance, opera and musical performances in the world. The most well-known are Toronto Symphony Orchestra, National Ballet of Canada, Art Gallery of Ontario and Royal Ontario Museum.
Toronto's art scene is growing and becoming more established in the international arena. People can visit art galleries for free! These are generally located in Toronto and accessible via public transport. Some of these galleries include Daniel Faria Gallery, Monte Clark Gallery, Nicholas Metivier Gallery and Angell Gallery.
Contact us for more information on our English language school in Toronto.
Comments
comments