There was a lot of interest in this trip and 11 people set off from the School on 14th September to visit this iconic museum. Surprisingly it is only a 10 minute walk away from the School through some interesting and historic parts of London.
When we arrived, everybody was impressed with the famous classical facade of the building (which was first opened in 1759). It is impressive both outside and inside because when you go in, you immediately see by contrast the ultra modern glazed roof which encloses the great court.
We were totally spoiled for choice with so many specialist rooms and exhibitions to visit. The 'Treasures of Heaven' about saints, relics and devotion in medieval Europe was most people's favourite exhibition, closely followed by 'Australia Landscape' – a display of Australian plants in the forecourt that convincingly recreated a genuine Australian vista. A strange feeling in the heart of London!
We fitted a lot in to our visit and left reluctantly – but in need of some refreshment. Over a coffee nearby, everyone commented on how amazing it is that something with so much beauty and with so much information on offer could be free – we also agreed that it would be good if more things in London were free! We stayed chatting for quite some time about the afternoon and also how the students were using the Social Programme and various trips to get the most from their time at the School. Some students had already decided to join the trips over the next two weekends and all our group said that had they were amazed how close the School was to so many historic buildings and places of interest .
The event was such a success that since then other students have asked when we were next going to run the trip – so please see the Social Programme posters for details and join us when we visit again on 29th September!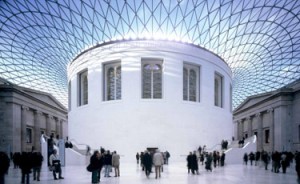 Comments
comments