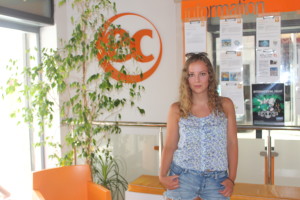 "I would definitely recommend EC Malta, because it focuses on the student through different methods.
The great thing about the school is that you come the first day , and you do a welcome test which permits to put you in the class according to your level, the overall atmosphere is great as well.
Another thing I liked was the teachers and the students attending the class; indeed my course focused a lot on speaking, which I love to practise as It was my weakest ability in English. Concerning my spare time, in the evenings , I used to hang-out in Paceville, in the different clubs and bars, but my favourite activity was above all was the welcome dinner. You get to know a lot of new people as well as talking with people you've already met.
In order to conclude, I would like to recommend people to be open minded about all people, and try to get to know as many people as possible, the experience will be more fun then…"
General English 20.  Upper Intermediate.
Comments
comments