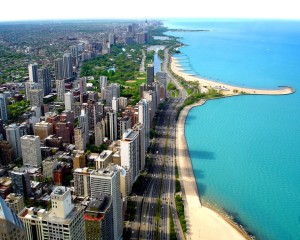 "I am going to write about Miami. Miami is a city located on the Atlantic coast in south-eastern Florida and seat of Miami-Dade country. Down town Miami is home to the largest concentration of international banks in the USA, and many large national and international companies. It accommodates some of the world largest cruise ships and operations , and is the busiest port in both passengers traffic and cruise lines.
Next is Miami's history: the Miami area was inhabited for thousands of years by indigenous cultures. The Tesquestas occupied the area for a thousand year before encountering Europeans. An Indian Village of hundreds of people dating to 500-600 B.C was located at the mouth of the Miami River.
Finally Miami and its suburbs are located on a broad plain between the Florida Everglades to the west and Biscayne Bay  to the east, which also extends from Florida Bay north to lake Okeechobee .
Anyway Miami is  sounds good place and exciting . When I heard this lecture I was surprised because I didn't know it was such a great place, I want to go there actually… "
===
Find out more about Learning English in Malta with EC English Language Centres!
Comments
comments