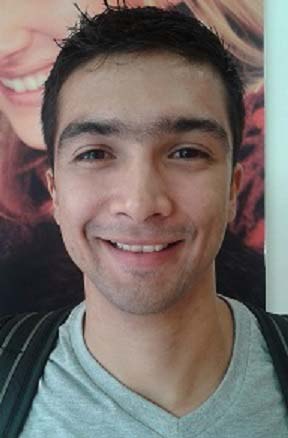 I would recommend EC Malta because is a great place where you can find an excellent balance between study and social life.
I like a lot of things about EC Malta, for example the facilities are great and EC has awesome teachers –
they are focus in your English but they know that you are enjoying your life. Not is just study, it's the best experience in your life!!
But the thing that I love about EC Malta is the most multicultural place that I've never been before.
About my course I like my teachers because in general they want that you feel relaxed and you have fun while you are studying.
I can feel that my Study English in Malta experience is really better than when I arrived here,and thanks to that, I am improving my language skills.
My favourite place to hang out in the evenings depends on the people that I want to go out with, but it's really cool to drink some beers at the beach or dance in Paceville.
My favourite EC activities were the welcome dinner and welcome drink because you can make friends really easy in your first week, for this reason I think that you'll never feel alone.
I just have a recommendation – please if you want to go to Malta enjoy every day and you need to have open mind with a new experience.
The last recommendation is that the things that happen in Malta stay in Malta.
Comments
comments