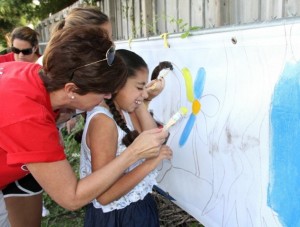 As promised, this post will give you more information about EC Miami's Giving Back Day. If you don't know about EC Miami's Giving Back Day, click here. To volunteer and give back our time, EC Miami staff and students will be working at Villa Lyan – a school for differently-abled children.
Villa Lyan is located in a part of Miami called the Hammocks, so participating in this event will give you an opportunity to see a new part of the city. At the school, there will be many possible projects and you will be able to choose whether you want to participate in work related to construction or work with children. If you decide to do construction work, you will most likely be helping the school with painting projects and/or unpacking boxes. If you choose instead to work with the children and their families you might be doing arts and crafts activities to encourage creativity and fun!
EC Miami's Giving Back Day is unique because we will be taking part in an event that is bigger than just our school. Volunteering at Villa Lyan is part of a project in Miami called City Serve. This project brings together people from all over the city to volunteer at many different locations on April 14th. Because of this, you will have many opportunities to speak English with native speakers and possibly meet friends from the Miami area because you will all be working together at the event.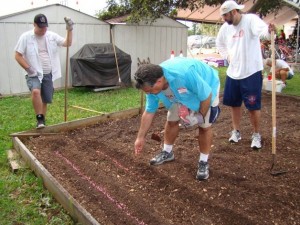 Another great thing about City Serve and Villa Lyan is that the event is open to everyone! Almost all of the EC staff and teachers will be there and we are also encouraging people to bring their friends, family members, boyfriends/girlfriends or anyone else who would like to help (and speaks English!). Make sure you sign up as soon as possible at the front desk, so that we can find out how many people are interested in participating. EC Miami will be arranging transportation (car pools from Miami Beach) and breakfast and lunch will also be provided. Just make sure to bring sunscreen and water! If you have questions about the event, please ask at the front desk. We look forward to seeing you there!
Comments
comments