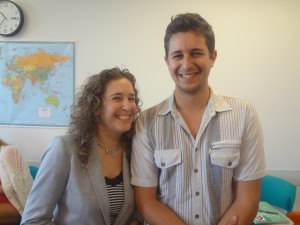 Lynnette, who is our teacher of the month, chose Gabriel from the Low-Intermediate class as her Student of the Month. Gabriel who is from Lausanne, Switzerland and speaks French as his first language has been in Miami since the beginning of November.  We are so happy that he will be here after the holiday break as well, so EC Miami students will be seeing Gabriel around the school until March! Let's find out more about Gabriel.
Student's Miami Recommendation
You absolutely need to go to the Everglades and Bahamas.  It's a beautiful and fun place!  And if you want a night party?  Go to Mansion Club.
Lynnette's Opinion of Gabriel as a Student
Gabriel is organized and responsible; a very hard-working young man who is always eager to learn.  He studies and is kind to others.
Comments
comments