Teacher of the Month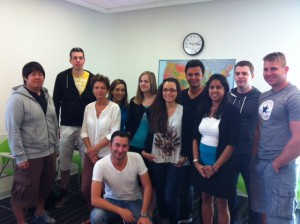 Anu Madan
Pre-Intermediate
Teacher's Home State
North Carolina/West     Virginia
Teacher's Miami     Recommendation
I recommend Midtown – close to downtown Miami. It's a great place to     eat and even go out. Sugar Cane (3250 NE 1st Ave., 33137) is a     good place to eat or have a drink. Many locals hang out there.  If you're in the mood for tacos, you can     eat at Mercaditos (3252 NE 1st Ave, 33137) where they offer a     special brunch on Sundays. There is a club – Bardot (3450 N Miami Ave.,     33137), which offers great music and DJs from all over the world.     Everything is within walking distance of each other.
Teacher's English Tip
Learning English is a process and making mistakes is normal. You     will never know unless you try. We all learn from our mistakes.
Comments
comments