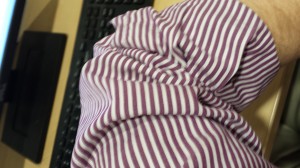 In Miami, March is a great time to rub elbows with people. Even our students in one to one English lessons in Miami  are able to rub elbows with many different people.
Perhaps they go to the beach.  Many of our students were rubbing elbows with thousands of people at Ultra last weekend. Some of our students even rubbed elbows with teachers and staff on St. Patrick's Day for happy hour with green beer!
Of course by now you know that rubbing elbows with someone is another way of talking about social interaction with other people. It isn't always necessary for elbows to touch when you are rubbing elbows!
Comments
comments