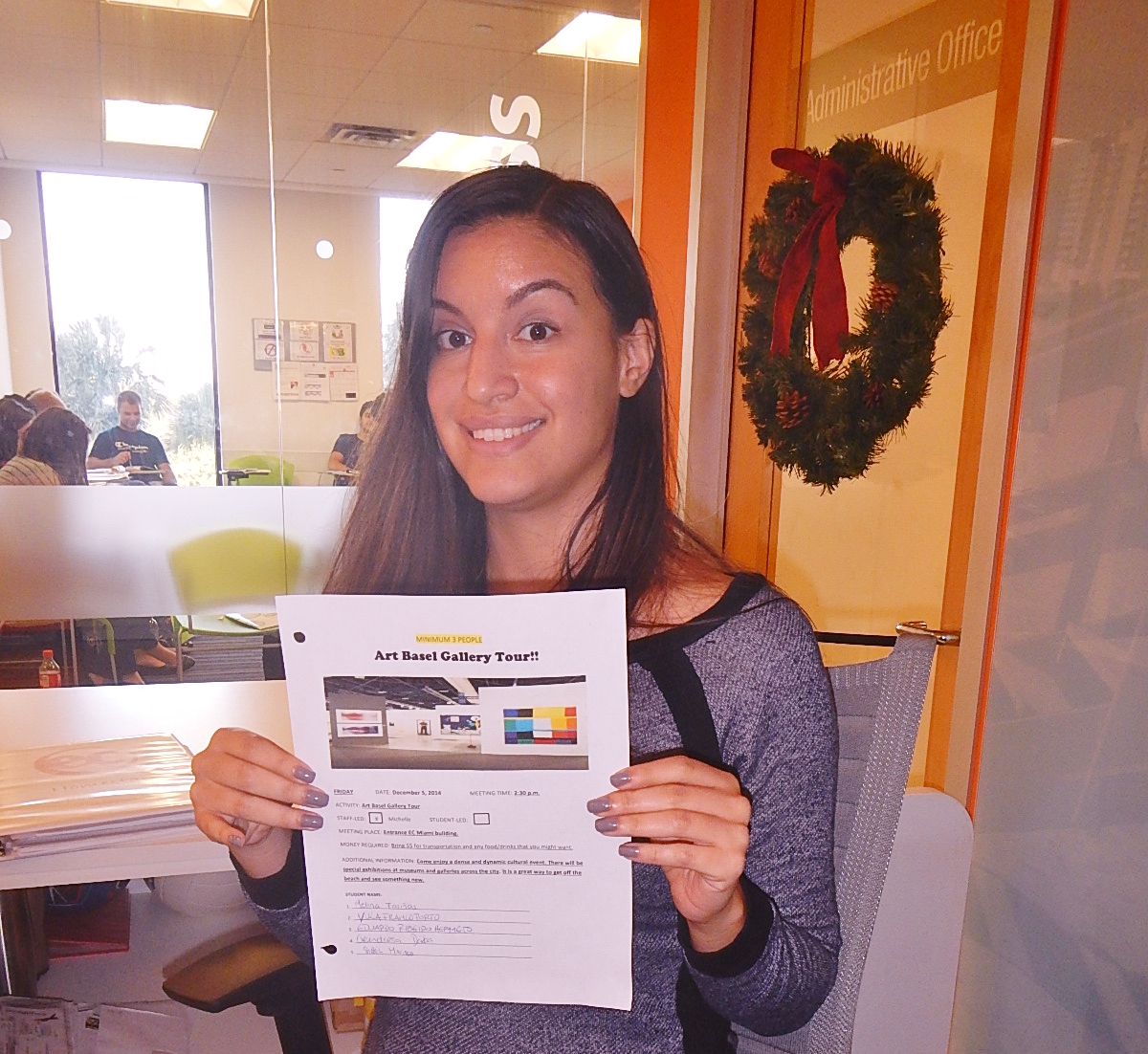 Studying English in Miami can definitely have its perks. One of the most artsy events of the year takes place in the heart of South Beach! Here,
people from all over the world come together and celebrate in the name of art, culture, and all that is sculpture.
Just this week alone, our English center in Miami hosted two events in which students were thrilled to walk the streets of Wynwood.
Our student advisor Cristelle, whom lead one of recent tours, gave us her opinion on this jazzy event:
"Art Basel is the one event hosted in Miami that showcases some of the best art in the world and draws thousands of visitors from across the
globe. It has certainly put Miami on the map and rightly so as Miami deserves the recognition. I'm particularly looking forward to visiting
the exhibition at the Perez Art Museum (PAMM)."
With so much enthusiasm and culture, learning English in Miami is never a bore! Make sure to sign- up for all Art Basel events at the front desk!
Comments
comments