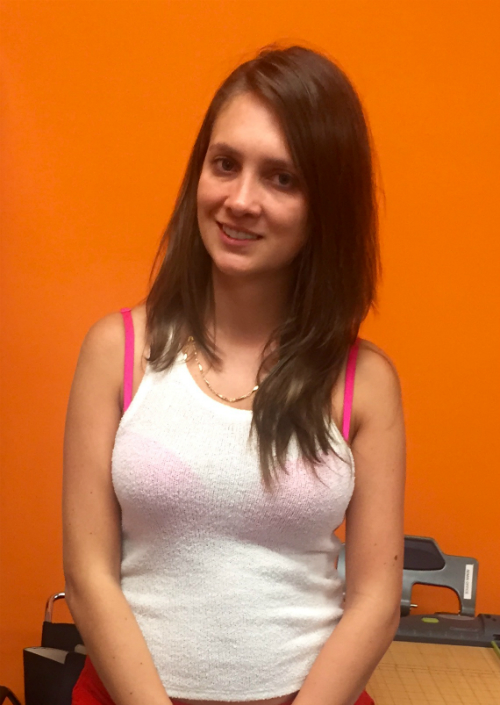 Yessica is an excellent, enthusiastic, and dedicated student. She sets herself a vision, and she will soon make her vision a reality. This soon-to-be entrepreneur will utilize her skills and knowledge from our English courses in starting up her own business. She dreams of starting her own manufacturing company and wants to work with her mother.
When asked about EC activity, Yessica replied, "Everything!" She enjoyed all of her classes and learned a lot while at EC Miami. Furthermore, she said that the teachers, staff, and students here were all fantastic!
She talks about her upcoming manufacturing company as well as her favorite memory at EC Miami.
"I am going to start my own manufacturing company with my mother. My company will manufacture uniforms in Colombia. I was asked what was my favorite EC activity and why. I like all my English courses that I took here, as well as the teachers, the students, and the staff. I will remember my classes and the people that I have known the best during my stay."
Yessica Gomez Ortiz,
Colombia
Comments
comments