We would like to inform that Merve Yanık has become our new student ambassador since last month. She's an outgoing and active student who has joined all the activities since her first day at EC Miami. We believe she will get fantastic times with her new role here.
One of the activity which Merve is leading is Yoga on the beach. What would you say if we told you that you could practice yoga on the beach seven days a week? Professional yoga instructors will help you feel centered amidst the chaos of a bustling city. To make yoga accessible and affordable to all, 3rd Street Beach Yoga offers sessions in Miami Beach every day of the week. It is free of charge. Way back in 1998, October Rose – a newly certified yoga teacher – began her day practicing yoga on the beach at 3rd Street. Over time, a few local beach lovers joined in and before she knew it she was leading classes every morning and evening.
Monday through Sunday, find classes at 7 a.m. and 5 p.m. (in fall and winter) and 6 p.m. (in spring and summer). If there's rain, thunder, lightning, or a temperature below 55 degrees, expect class to be canceled. There are some items that you need to bring along to yoga class. The first important thing is large towel or blanket. Sunglasses and sunscreen are also needed. And don't forget to get a bottle of water.
Let's join with us to have fun together and get healthier!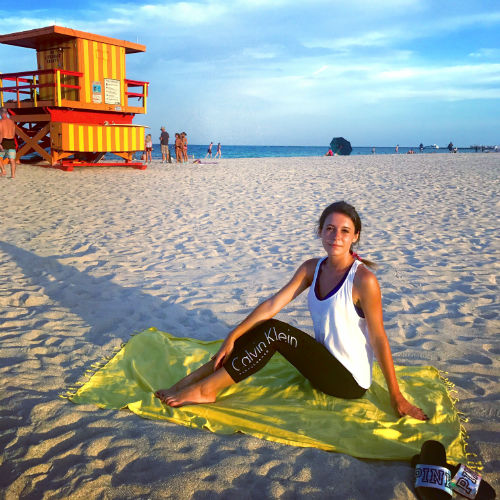 Comments
comments