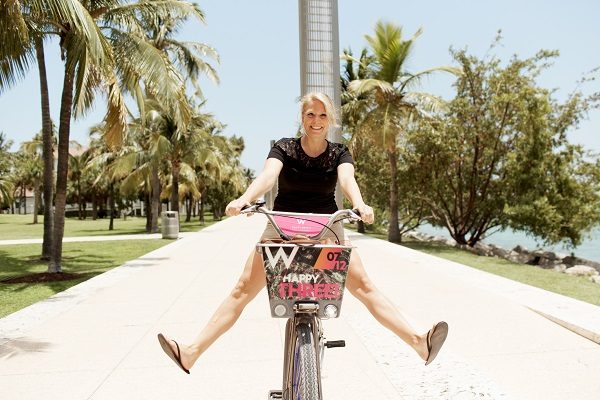 More and more young students are looking for English courses in Miami and no wonder. Considered one of the youngest cities in North America, the "Magic City" attracts people from all over the world due to its pleasant climate, idyllic beaches, art and culture.
If you are considering an exchange abroad, here are 3 reasons to choose Miami as your destination.
Latin American influence will make you more comfortable while studying English in Miami
Those who choose Miami as a destination for an English exchange will not have much time to miss home while experiencing the diversity and excitement in this city. This is because the "Magic City" carries a strong Latin American influence that can be noticed in every corner. Local bars, restaurants and shops have that cheerful and inviting atmosphere typical of the Latin people.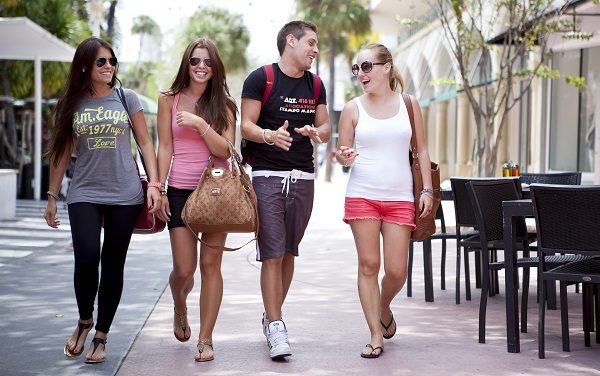 Enjoy Miami's subtropical climate, hit the beach after your English lessons
Miami's climate has pleasant temperatures all year round, which means that after your English lessons you can enjoy the local beaches, frequented by people from all over the world looking for a place in the sun.
Among the most popular options are Miami Beach, South Beach, Golden Beach and Crandon Park Beach. You'll find clear sand and inviting blue sea to relax.
Studying English in a beach town is certainly a great reason to choose Miami as your destination.
For those who enjoy the nightlife, the beaches are also the right destination. Known as one of the most celebrated cities in the United States, the most popular nightclubs are concentrated just steps from the beach, and they have no time to end!
Studying English in Miami is an opportunity to live in a city that is a renowned for art and design.
Miami is one of the most modern cities in the United States, perfect for those who like art and culture. The Art Deco District in Miami Beach brings together the world's largest collection of this art movement that began in 1910 in Europe.
This means that here, in between your English classes, you will see the most incredible things about the architecture, decoration and other artistic forms that have been influenced by this movement.
Another unmissable region of Miami for those who love art and culture is the Wynwood District. There are over 70 art galleries there, and you can take a stroll on Wynwood Walls, a block of countless graffiti walls, signed by artists from around the world, including brothers Otavio and Gustavo Pandolfo, the graffiti twins from São Paulo who are recognised worldwide for their artistic style.
In addition, of course, there are many museums and arts and cultural activities for you to enjoy and to put your English into practice. There are numerous live music events, dance shows, theatre performances or open-air movies, specially programmed for you to have an incredible experience in the most diverse neighbourhoods of the city. It's worth keeping an eye on the schedule and enjoy every second in the "Magic City".
Feel like studying in this incredible destination? EC English offers great English courses in Miami and surely one of them is perfect for you to develop your skills in the most spoken language in the world.
Contact our team right now and find out what EC Miami has to offer you!
Comments
comments